This week (26th April – 2nd May)
We're reopening on Sunday & Monday

The COVID-19 Timetable, social distancing and COVID-secure train will be in operation. There will, however, be no special events in May.
The COVID-19 Timetable is restricted to running three trains per day, departing Sittingbourne Viaduct station at 11.30am, 1.15pm and 3pm. We will have the same ticketing arrangements as last year – tickets are for a whole compartment of up to 4 adults and 2 children for a return trip costing £20 per compartment.
The shop and museum will remain closed due to Government restrictions.
Tickets can be booked now click here to see the COVID-19 page or click the Book Now logo to go straight to our ticket booking agent – TicketSource.
You must book by 5pm the day before travel as the booking system will be closed after that time.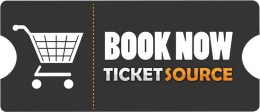 Leader's retirement
Steam locomotive Leader is due to retire from active duties in May 2022 so this season may be your last chance to ride behind the red engine.
Every steam locomotive has a 10-year boiler certificate which, on expiry, sees it withdrawn from traffic for inspection. Leader will be due a major overhaul which means stripping it right down and checking the whole boiler and replacing the boiler tubes. It is not known when Leader is likely to return to service, last time it took 24 years!
Sister pioneer locomotive, Premier, is currently undergoing the major overhaul. Its boiler has now been tested at the North Norfolk Railway workshops where it has been extensively overhauled and a new firebox and smoke box added to it.
Premier and Leader were the first two locomotives to arrive at Sittingbourne Engine Shed back in 1905.
What's happening this month (May)?
What's happening next month?
To be confirmed in Mid-May
If the day is in bold – Leader should be operating the trains, otherwise it will be Melior (subject to availability).
Only members can volunteer to work at the Railway – click here to find out more about membership.