Easter – Four Days of Steam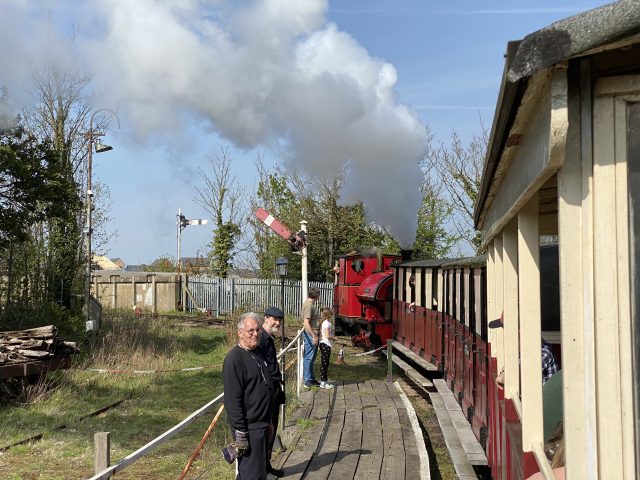 Trains will be running all four days over Easter, so that's Four Days of Steam! We haven't worked out whether it will be Premier or Melior hauling trains but it certainly won't be Leader, the red engine, as it has now retired from service for a while.
There will be an opportunity to pot your own flowers on Good Friday, we'll provide everything so all you need to do is draw a wrap for your pot, add soil and the plug plant and you're done!
There will be an Easter egg hunt on Easter Sunday – find all the Easter eggs to win a prize.
Timetable
Good Friday, Easter Saturday, Easter Sunday and Easter Monday:
Trains depart Sittingbourne Viaduct station at 11.30am, 12.30pm, 2pm, 3pm & 4pm – note: there is no 1pm train
Trains depart Kemsley Down station at 12.05pm, 1.35pm, 2.35pm, 3.35pm & 4.45pm – note: there is no train between 12.05pm and 1.35pm back to Sittingbourne Viaduct
The journey takes 15 minutes
Fares
£8 for adults
£4 for children (3-15)
Infants aged under 3 travel free
£7 for senior citizens
£22 for families (2 adults and 4 children)