Steam & Beer
Steam & Beer 2023 
Steam & Beer will be held on last weekend in June (24/25th). Live music from midday until 10pm on the Saturday and family fun with Captain Jack Sparrow on Sunday.
There will be a barbecue serving locally sourced hot dogs and burgers both days (cash only).
The ales and ciders will be chilled using professional chillers.
For the first time ever, you are able to buy your tickets online – there are 250 tickets for each day available for purchase online but you will also be able to buy them on the day at the ticket office – this is to reduce the queue on the day. Click on the Buy Now button to be taken to the TicketSource page. Please note: there will be a booking fee applied to these ticket sales by TicketSource.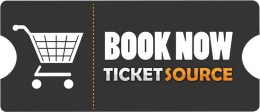 Saturday's Bands on the DS Smith Stage
Click on the band's name to go to their Facebook page
12-2pm: DILLEY LIVE!
2-4pm: Cover2Cover
4-6pm: Rock of Aged
6-8pm: Get Carter
8-10pm: Stoned
Timetables
Saturday departures from Sittingbourne Viaduct: 11am, 11.45am, 12.30pm, 1.15pm, 2pm, 3pm, 4pm, 5pm, 6pm, 7pm, 8pm & 9pm
Saturday departures from Kemsley Down: 12.05pm, 12.50pm, 1.35pm, 2.35pm, 3.35pm, 4.35pm, 5.35pm, 6.35pm, 7.35pm, 8.35pm & 10pm
Sunday departures from Sittingbourne Viaduct: 11am, 11.45am, 12.30pm, 1.15pm, 2pm, 3pm, 4pm & 5pm
Sunday departures from Kemsley Down: 11.20am, 12.05pm, 12.50pm, 1.35pm, 2.35pm, 3.35pm, 4.35pm & 6pm
Locomotives for the above trains:
Steam – Premier – Melior
Diesel – Victor
Special fares apply
Adults – £11
Senior Citizens – £10
Children (aged 3-15) – £7
Under 3s – free
SKLR Adult Members – £3
SKLR Child Members – free
Real Ale & Cider Prices
ABV 4.5 or less – £4 per pint or £2 per half-pint
ABV 4.6 or more – £4.50 per pint or £2.25 per half-pint
Provisional Real Ales List
Real Ales (subject to confirmation)

Drink name
Brewery
ABV
Traditional
Larkins
3.4%
Caravan
Pig & Porter
3.6%
Perry St Pale
Iron Pier
3.7%
Red Ale
Mad Cat
3.9%
Serious Plottin'
Mad Cat
4.0%
Cobnut
Kent
4.1%
Bexley's Own Beer
Bexley
4.2%
Dynamo
Wantsum
4.3%
Gadd's No.5
Ramsgate
4.4%
Martello
Hopfuzz
4.4%
Black Udder (Stout)
Hopfuzz
4.5%
Fortitude
Wantsum
4.6%
Cast Iron (Stout)
Iron Pier
4.7%
Gadd's Shesells Seashells
Ramsgate
4.7%
Whispering Grass
Pig & Porter
4.8%
Tropic Ale
Kent
4.9%
Porter
Larkins
5.2%
Sherry Red
Bexley
5.5%
Ciders (subject to confirmation)

Drink name
Brewery
ABV
Rhubarb
Turners
5.0%
Medium
Turners
5.0%
Berry
Kent
5.0%
Tropical Pineapple
East Stour
5.0%
Tenterden
Nightingale
5.5%
Discovery
Nightingale
6.0%
Blackcurrant
East Stour
6.0%
Cherry
East Stour
6.0%
Russet
Kent
8.0%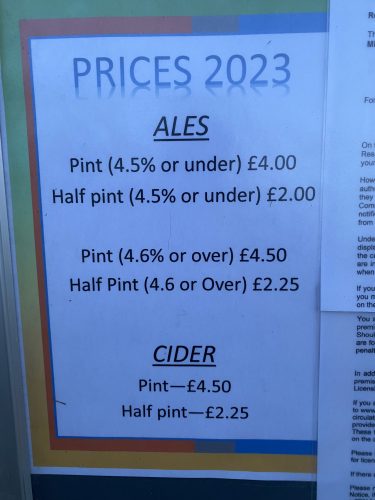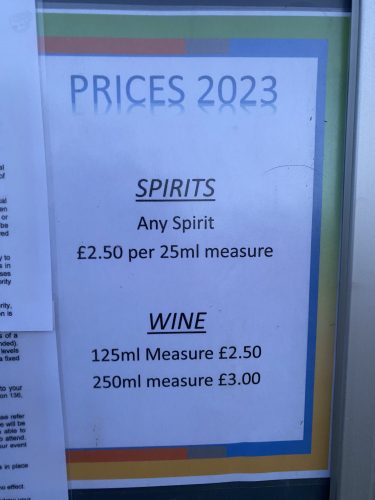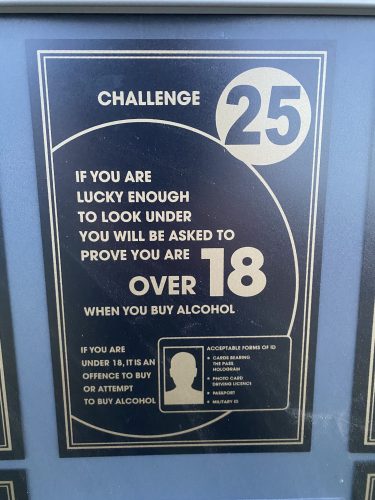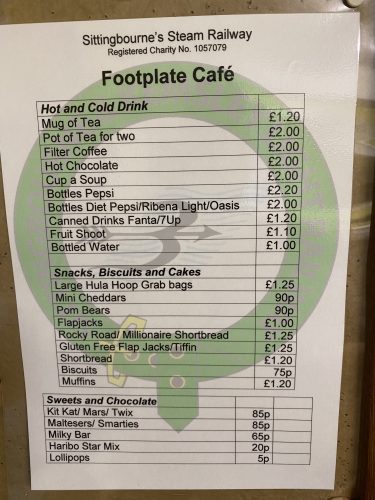 ---