#LoveYour Railway – Week 6 – #Futureweek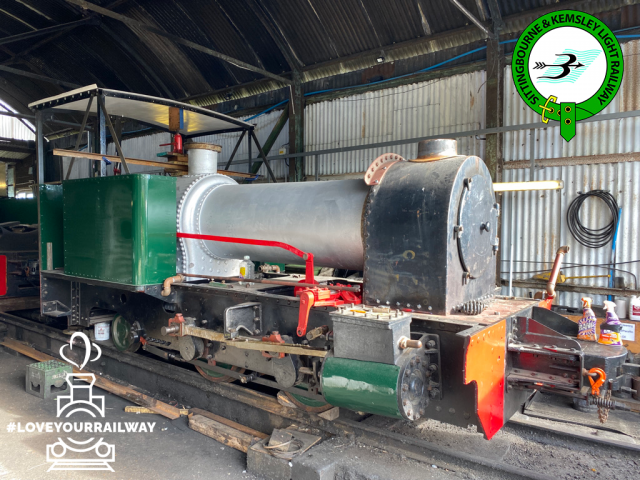 As our six week #LoveYourRailway campaign comes to an end it seems fitting that our final theme is #Futureweek. Looking ahead and planning to ensure that we preserve our heritage railways for future generations to enjoy is key. Leader's older sister is Premier, the oldest narrow gauge loco at the Railway by a few days, they both arrived in 1905. For most of this century, Premier has been in bits undergoing a major overhaul, but work is progressing on the more satisfying bit – putting the bits back together again! We hope to have Premier up and running before Leader bows out next May.
In the nearer future – Santa Specials tickets go on sale at 8 am on Wednesday 1st September. There will be a link on the front page of our website as well as other messages – www.sklr.net
Also, in September we will be running trains 1-4pm on Sundays until 25/26th which is our End of Season Gala Weekend (frequent trains from 11am).