Wednesday 25th August – diesel services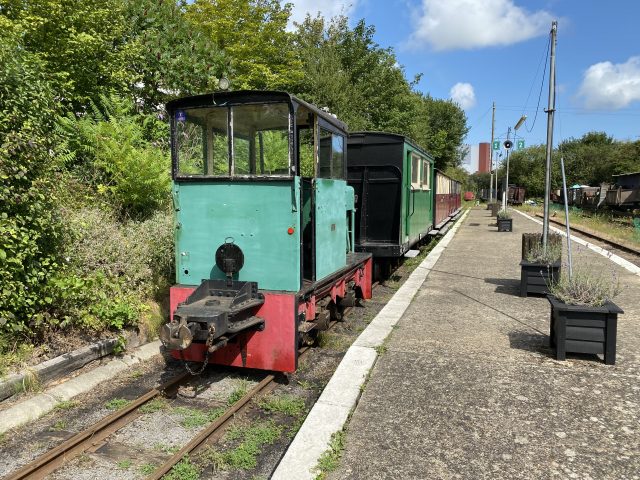 Due to staff sickness, trains will be diesel-hauled by Victor today. The usual service 1-4pm will operate.
We're sorry for any disappointment.
Diesel locomotive Victor is the original Bowaters diesel locomotive from paper making days. It doesn't usually get a chance to pull passenger trains other than Gala Weekend so this is also a rare opportunity to ride behind it!