Gala Weekend and Santa Specials tickets go live!
Tickets for our End of Season Gala Weekend (30th September & 1st October) and our Santa Specials in December are now live to book through TicketSource. Ticket booking fees apply.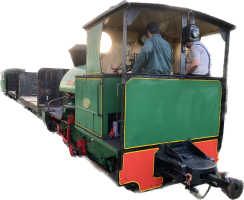 The Gala Weekend features one of the most ambitious timetables we have operated for many years including haulage by four locomotives (two steam and two diesel), double-headed trains and all kicked off by a very rare mixed passenger and freight train at 10.45am both days.
The passenger & freight train will be for pre-booked passengers paying £15 as only 15 tickets are available each day (includes a Rover ticket).
Return and Rover tickets for the rest of the trains will also be available for pre-booking and are not assigned to a particular train. It doesn't guarantee a seat but should make issuing your tickets faster.
Click here for more information on Gala Weekend.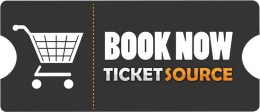 ---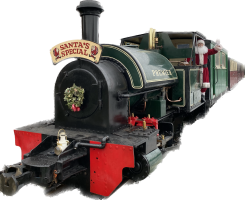 Santa Specials will be running on Saturday 2nd, Sunday 3rd, Saturday 9th, Sunday 10th, Saturday 16th, Sunday 17th, Friday 22nd and Saturday 23rd December.
Tickets cost £15 for over 3s and £10 for under 3s (includes a personalised Christmas card and present for children and infants and seasonal refreshments for adults). SKLR Members pay just £8 for adults and £10 for children.
Trains depart Sittingbourne Viaduct station at 11am, 12pm, 2pm & 3pm but for large group booking reasons, tickets will not become available for the 12pm and 3pm trains until 1st November to prioritise group bookings (cubs, schools etc.). There may not be many tickets available on 1st November.
Click here for more details on the Santa Specials.