The Sittingbourne & Kemsley Light Railway
This unique line was built in 1905 for the transportation of the raw materials required for the manufacture of paper and, of course, the finished product. The line which is built to a gauge of 2′ 6″, continues to use the steam engines and rolling stock that were supplied to operate the railway in its working life prior to preservation in 1969.
How many other railways can claim that they operate the original engines on part of the original line with original rolling stock? The staff are not original but are all volunteers and new members are always welcome.
Wherever you see orange text this is a shortcut to another part of the website or other media, for example, to visit the Away Sales Events page click on the orange text. To find out what's happening this week see the Latest News section on the right of this page.
The Railway has now reopened for Santa Specials which will be running every weekend until 23rd (no trains on Christmas Eve) – call 01795 428269 to book. Visit the Santa Specials page to see the availability of tickets for each train – pre-booking is essential.
Work Weekends will resume on 13/14 January 2018 – it's a good way to work off some of the weight that's been put on over Christmas!
This season we joined the Wheels of Time initiative to encourage children aged 5 to 11 to visit and explore heritage sites across Kent to earn exclusive badges and Kent Children's University credits. This will be available throughout next season too and requires a visit of at least two hours to complete.
We are currently running three fundraising campaigns – the SOS Campaign is raising money to improve facilities at Sittingbourne Viaduct station, the Premier Stay Campaign is raising money to return steam locomotive Premier to service, in as close to original condition as possible, and the Alpha Fund to raise money to cosmetically restore Alpha ahead of full restoration in the late 2020s by today's younger members.
Please note that our postcode for Sat. Nav. users is ME10 2XD – click here for directions to Sittingbourne Viaduct station.
We will try to run to the timetable, on the days shown and use steam locomotives but reserve the right to change these for operational reasons, without notice.
2017 Santa Specials Trailer (there is no sound)
Become a member
If you would like to become a member and help us in our task you can download a membership form from the membership section of this site or contact us by email at info@sklr.net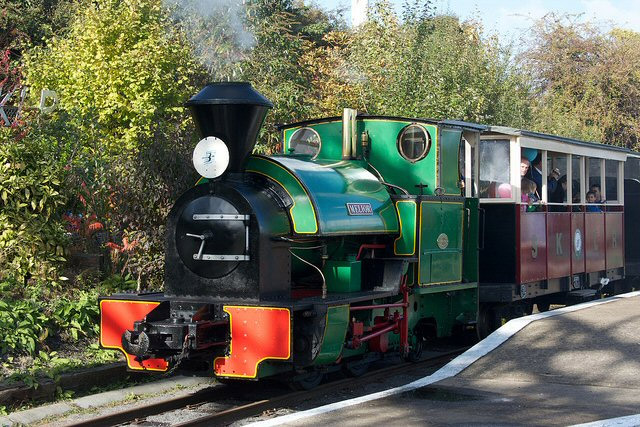 We still have some way to go to safeguard the whole of the line and our SOS Campaign will continue.
Donations to our Campaign can be made by visiting  www.justgiving.com/sklr or by sending a cheque made payable to SKLR to SOS Campaign, P.O.Box 300, Sittingbourne, Kent, ME10 2DZ.