Away Sales Events
The Railway's Away Sales Team represent the Railway at various events around the country. Upcoming events are listed below, if the text is coloured click on it to be taken to the relevant webpage for the event (external to our website).
If you would like to invite the Railway to an event, please email info@sklr.net, we have a sales stand which sells books, toys and gifts to raise money for the Railway. We do have a small marquee and a gazebo for outdoor events.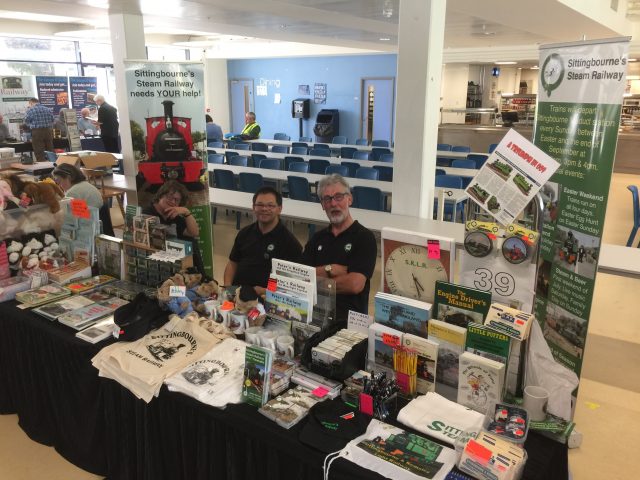 Margaret, Iain and Barry await your custom!