Steam & Beer
---
It's Steam & Beer time again on 6-7th July a wide selection of real ales and ciders from across the UK will be available – while stocks last. Live music on Saturday and family fun on Sunday.
Timetable
All passengers must buy their tickets and board the train from Sittingbourne Viaduct station, there will be no entry at Kemsley Down. Each journey takes around 15 mins. The beer tent is at Kemsley Down. A downloadable version of the timetable for each day is available below.
Saturday:
Trains will run from 11am until late. You may download a copy of the timetable here: Steam & Beer Saturday 2019 PTT

Food available all day from the Footplate Café. In addition BBQ from 12 midday.
The music commences at 12pm with two-hour sets until 10pm:
12pm – Al Cork
2pm – Jordan Ravenhill
4pm – The Midnight Blue
6pm – Maple 🍁 Dilley
8pm – Riven
Sunday:
Trains will run from 11am until 5pm. The timetable may be downloaded here: Steam & Beer Sunday 2019 PTT.
There will be lots of pirate family fun with Captain Jack Sparrow plus the following from our friends at Project Kent Entertainment: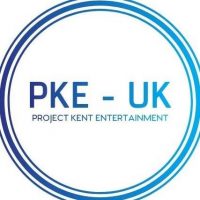 12pm – Tommys Toybox
1pm – solo guitarist James Fletcher
2pm – Tommys Toybox
3pm – solo guitarist James Fletcher
4pm – solo singer Gemma Dorset
Click on the logo to see Project Kent Entertainment's Facebook Page.
Fares
Special fares apply for this event which include festival entrance and first pint (18+ only):
Adults (18+) – £12
Senior Citizens – £11
CAMRA Members – £11
Young Adults (aged 16-17) – £9
Children (aged 3-15) – £5.50
Infants (aged under 3) – free
SKLR Members

Adult members (18+) – £6
Young adult/child members – £2
Beers
The Draft Beer List 2019 updated June26 is available to download here. We will be hiring a commercial chilling system to regulate the temperature of the beers.
Beer prices are graded by Alcohol By Volume (ABV) and will be:
4% ABV and under – £3.20 per pint
4.1-4.9% ABV – £3.50 per pint
5% ABV and over – £3.80 per pint
Please note that we will operating a cash bar to reduce queues. Credit and debit cards may be used at the ticket office, shop and Footplate Café but the Bar will be cash only for this event. We do not have cash back facilities, however ATMs can be found Sittingbourne National Rail Station, Morrisons or Sittingbourne High Street.
Ciders
As in previous years we will be having Cider from our good friends at Core Fruit Products of Mystole near Canterbury. Hard Core (7.5% abv) , Pennypot (5.5% abv), and six fruit flavours – Strawberry, Raspberry, Blackcurrant, Elderflower, Rhubarb and Mango all at 5.5% ABV.
All ciders – £3.20 per pint
For more information, please download our Poster
This event will be held whatever the weather, however, please check this website or Twitter (@SandKLR) for any short-notice changes before you leave home.