Steam & Beer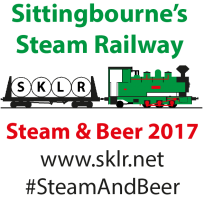 It's Steam & Beer time again on 1st-2nd July 2017 a wide selection of real ales and ciders from across the UK will be available – while stocks last. Live music on Saturday and family fun on Sunday.
Timetable
All passengers must buy their tickets and board the train from Sittingbourne Viaduct station, there will be no entry at Kemsley Down. Each journey takes around 15 mins. The beer tent is at Kemsley Down. A downloadable version of the timetable for each day will be available on this page.
Saturday: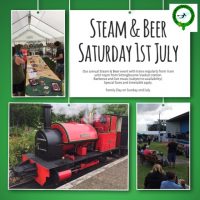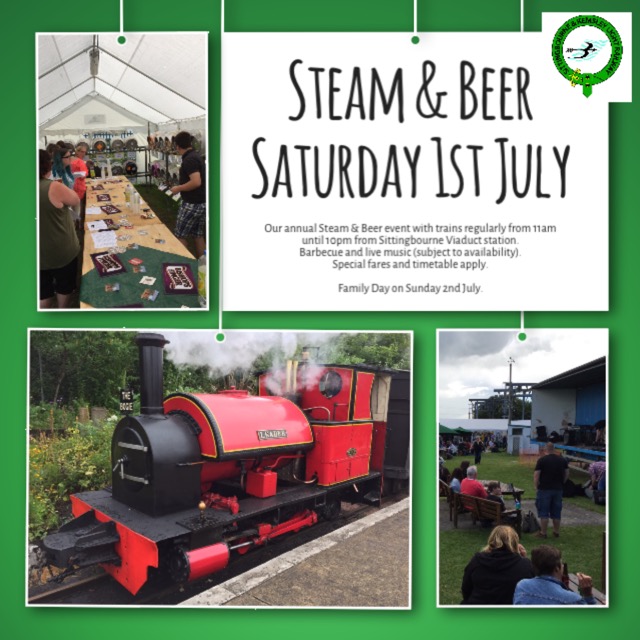 Trains will run from 11am until late. You may download a copy of the timetable here.
Food available all day from our cafe. In addition BBQ from 12 midday.
The music commences at 12.30pm with two-hour sets until 10.30pm (all going well!) – these are the bands that have confirmed so far:
The Midnight Blue
Richard Millns Guitar Solo
Rockin' Republik
We would like to thank the bands who came forward at short notice, including some who cannot make it this year, and look forward to hearing them on the day!
Sunday: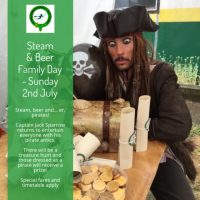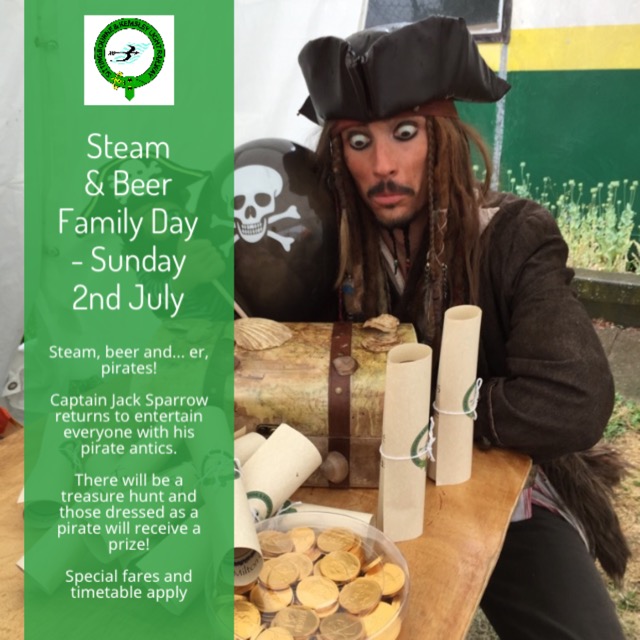 Trains will run from 11am until 5pm. The timetable is available to download here. There will be lots of pirate fun with Captain Jack Sparrow – dress as a pirate for a prize!
Fares
Special fares apply for this event which include festival entrance and first pint (18+ only):
Adults – £11
Senior Citizens – £9
CAMRA Members – £9
Young Adults (aged 16-17) – £8
Children (aged 3-15) – £5
Infants (aged under 3) – free
SKLR Members (over 18) – £5
SKLR Members (under 18) – £2
For more information, please download our poster.
Beers
The provisional beer list is available to download here.