Santa Specials
The booking system has been updated and you are now able to book tickets. The 12pm and 3pm trains are useful for large groups so the large group bookers have until the end of October to secure their seats, then any remaining seats will be made available on 1st November. Our booking page is here: www.ticketsource.co.uk/sittingbourne-kemsley-light-railway
For those who haven't travelled on a Santa Special train before here is what to expect:
Your train will leave from Sittingbourne Viaduct station so you will arrive here and access the station using our step-free route. Checking-in at the Ticket Office you will be issued with your ticket pack which details your trip and includes personalised Christmas cards for the children in your party. You will be asked for the children's names when booking your tickets.
After the 15-minute journey to Kemsley Down, behind one of the original steam locomotives (likely to be 99-year old 'Melior'), you will be met by Santa or his elves. Passengers with Group 1 tickets (this will be in your pack) will go to Santa's Grotto whilst other ticket holders, or those not visiting Santa, go directly to the Footplate Café.
Santa's Grotto: children will need to be accompanied by one adult, they will queue to meet Santa in his grotto, have a few minutes to speak to him and then select an unwrapped gift from a selection of age appropriate toys. They will then head across to the Footplate Café.
Footplate Café: adults will be able to collect their seasonal refreshments (sausage roll, mince pie, an item from the tray, tea/coffee/hot chocolate) which is part of the fare, additional food & drinks can be purchased (children do not receive food – they've got a present from Santa!). Other ticket groups will be called for when Santa's ready for them. You will be asked for details of any food allergies or preferences when booking your tickets.
The train will then return to Sittingbourne Viaduct station at the time shown on your ticket to complete the entire trip within two hours.
Fares this year are £15 for over 3s and £10 for under 3s, this includes the return train fare and present for children or refreshments for adults. Please state in your booking or email admin@sklr.net if you have an adult who would like to see Santa or any other Santa-related requests.
The train will have four coaches, of which three are bookable (see photos below), the other is for parties with wheelchair-bound passengers (please email admin@sklr.net if you fall into this category).
Coach A will be the same as recent years, it has four bays of six seats. A1 & A2 and A3 & A4 are together so they are ideal for a group of 7-12. The coach has closable windows.
Coach B will also be the same as recent years, it has five bays of six seats (no compartments, the walls have been removed) so larger parties could travel together in adjoining bays. This coach does NOT have closable windows.
Coach C is a Bowaters Coach and seats 10 passengers, you cannot book individual seats in this coach. This coach has closable windows and extra height, there is also room under the seats for buggies.
Two guard's compartments will also be available for buggies.
If you have children aged under 3, you can add them to your booking by using the separate infants travelling on laps tickets, the booking will be assigned to your coach/bay but enables other tickets for over 3s to be booked. So, for example, if your party is 2 adults, 4 children and 2 infants, the infants are booked as 'infants on laps' as the system cannot cope with eight passengers in a bay of six!
We have slightly fewer seats per train this year and expect demand to be high so please book early. There will be NO tickets available on the day.
If your preferred train is fully booked, there will be a waitlist but that will be first come, first served if tickets become available.
If you have any further questions or would like to book for a large group such as Beavers or a school party, please email admin@sklr.net
Fares
The fares are:
Adult: £15
Children (3-15): £15
Infants (under 3): £10
SKLR Members: Adults £7, Children £10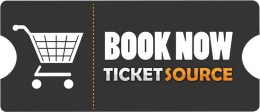 Adult fares include seasonal refreshments at Kemsley Down. Child and infant tickets include a personalised Christmas card and quality gift of their choice from Santa's selection of toys (unwrapped).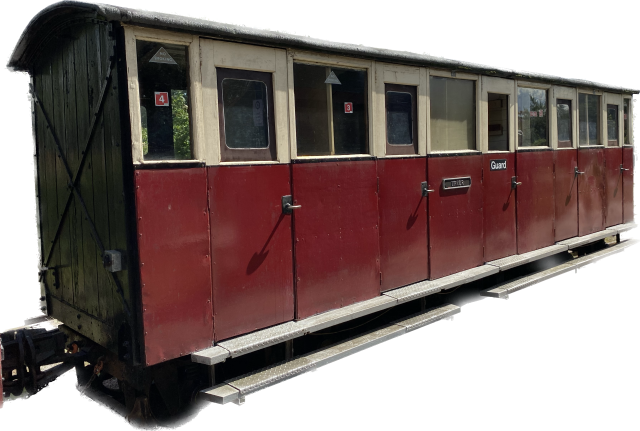 Coach A – there are two passengers sections on either side of the guard's compartment, so they can be used as two bays of six or seen as a section for 12