This week (15th-21st October)
Sittingbourne's Steam Railway is now closed until December and March.
This weekend is not a Work Weekend but next weekend is!
We've got loads of work to carry out before Santa visits in December
Don't forget to check out our new Weekly Newsletter which gives you even more news and information.
Have you booked your Santa Special yet? Click the link to see the availability and to find out how to book.
Membership is reasonably priced and covers your train fares for the whole season including Santa Specials in December – click here for more information so you need not pay the fares again!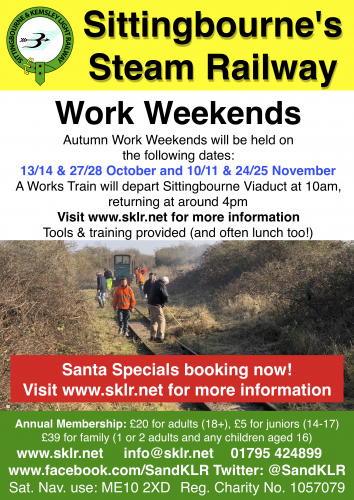 Here's what's going on this month:
Next month (November):