Sponsor A Tube for Premier
Steam locomotive Premier, one of the original two locomotives delivered to Lloyd's Paper Mill in 1905, is undergoing a complete restoration to 'as built' condition which, when complete, will see the loco return to service.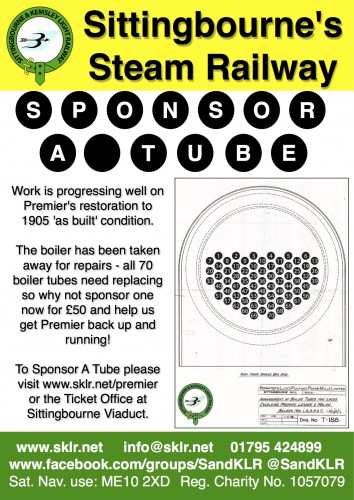 As part of this work it has been identified that the engine's boiler needs retubing so a fund raising campaign has been launched to Sponsor A Tube – all 70 tubes need to be replaced and the sponsorship of £50 per tube will pay for the new tube.
So far, 16 tubes have been funded – see the Premier page for more information on this fund raiser and to find out what the tubes do!